INFORMATION ABOUT OUR CHANGES AND OPTIONS FOR FUTURE TREATMENTS !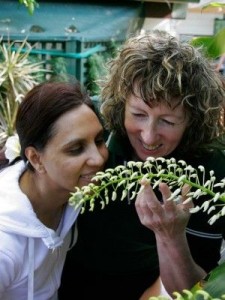 Dear Website Visitor,
Here's a message from Heather Raines…, Mother…,Creator…, and Senior Managing Therapist at Rainesforest Massage & Day Spa Indooroopilly.
Thank you for visiting our website and looking at what our Day Spa experience involved.  Rainesforest Day Spa traded for 19 years, helping over 300 clients per week take care of their health. We are proud to say that we were an important part of many of our clients lives and relaxation needs.
However in 2014, The Brisbane City Council made changes to the City Plan, in regard to zoning in our area.  The Council needed to reflect the increased importance of the expanded Indooroopilly Shoppingtown, the busy bus and train stations as important transit hubs, and the need to increase the density of housing in our Indooroopilly area.  So our street and the immediate vicinity has now been zoned for apartment complex living, and there are multiple constructions in building site mode.  Street blockages, and building site noise has made it impossible for Rainesforest Day Spa to continue to offer tranquil and peaceful treatment experiences and relaxing spa time afterwards.
Regrettably, and entirely beyond our control, Rainesforest Day Spa closed on 31 January 2015.  As Mother…,Creator…, and Senior Managing Therapist, I have been very busy putting options in place for you to be able to continue to look after your health and enjoy quality day spa and massage treatments.  I am now on the team of therapists at The Dome Spa Retreat, in the Brisbane Marriott Hotel, 515 Queen Street, Brisbane City. This Day Spa includes spa, sauna, outdoor swimming pool, and outdoor relaxation deck facilities for use by clients both before and after your treatments.  It's a great quality environment to continue on your love of spa and is perfect for couples and group events/treatments. You can telephone them direct on 07 3833 1300, or email to enquiries@domesparetreat.com.
Additionally, I also offer single treatment experiences in inner city locations of South Brisbane, Spring Hill and Milton, depending on scheduling availability. Please contact me, Heather Raines, on 0488 444 182 to chat/text about any/all questions you have.  My email is still heather.raines@rainesforestmassage.com, if this form of contact is easiest for you.  Gift vouchers, Health Fund Receipts and extended treatment hours are all in place to be of service to you.
Thank you for your support and interest in times past, and hopefully into the future.
Best wishes and gratitude
Heather Raines
Professional Member Australian Association of Massage Therapists, Massage Australia, and Australasian Spa Association.
Australian Health Fund Provider for Massage