Enjoy a Massage or Day Spa in Brisbane – Watch our tour video!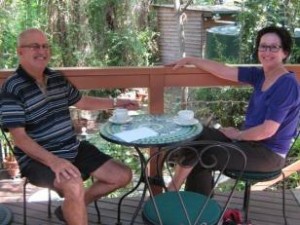 UPDATE:  RainesForest Massage in Indooroopilly have had to close (as of 31 January 2015) due to the area becoming a construction hub!   So being dedicated to providing the best in client service and experience, we have reopened as a modern Studio, still providing the best massage in Brisbane but now from Southbank (serene and peaceful again !)
Our location is so handy, near the southern end of South Bank, with public transport aplenty with ferries, citycats, trains to South Bank station, and buses to Mater Hill Bus Station all close by.
We are open 7 days and evenings by appointment and have become a 'go to' place for couples massage packages. Individual appointments are also welcomed, so that we can really help enhance your health with appropriate therapy plans.
Please just ask for a Health Fund registered provider if you need. We have film of Rainesforest, so for the 'sad of heart', you can still enjoy a cuppa in our relaxation lounge, looking at the Rainesforest and listening to the birdsong !
We have a team of ex-Rainesforest therapists providing the same wonderful treatments to you, just more centrally located at South Brisbane. RING US OR TEXT US NOW ON 0488 444 182, OR EMAIL TO info@riverplazamassagetherapy.com.au so we can make a booking for you and your family/friends. Thank you for your support, friendship and business, best wishes Heather Raines, Mother of Rainesforest and River Plaza Massage & Body Therapy AND lifelong therapist to all !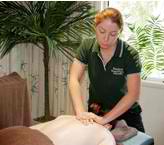 Massage Packages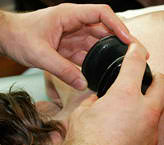 Day Spa Delights