HEATHER RAINES MASSAGE, excellence in Massage & Spa Treatments !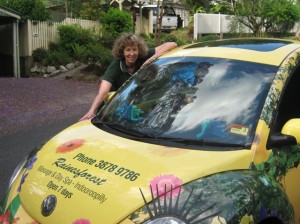 Heather Raines is one of Brisbane's most respected, and longest serving massage therapists!
Here are the services Heather provides:
Remedial Massage, therapeutic massage, relaxation massage, deep tissue massage
Oncology massage, cancer massage treatments, hot stone massage, lymphatic drainage massage,
Manual Lymphatic Drainage Massage, Aromatherapy Massage, Spa Facials, Organic Facials, Mudwraps,
Saltscubs, Body Scrubs, Exfoliation Skin Treatments, Foot Pamper Massages, Pregnancy Massage,
Myofascial Massage, REIKI treatments, REIKI Massage, REIKI MASTER Massage, REIKI MASTER treatments,
Sports Massage, Trigger Point Massage, Counselling Massage Sessions, Guided Meditation Massage sessions,
Couples Massage, Bereavement Massage Sessions, Grief Massage Treatments, Elderly MassageTreatments,
Inspirational massages, transformational massages.
Heather Raines Massage, excellence in Massage & Spa Treatments is still available to help you with your future treatment needs !